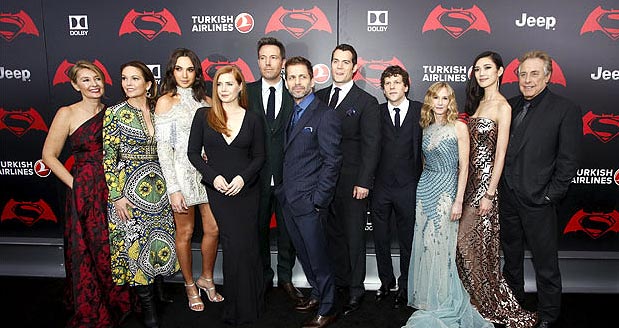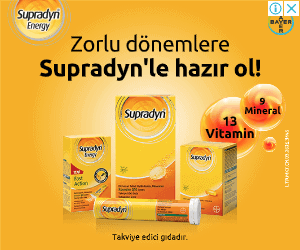 THY'nin sponsor olduğu "Batman Süpermen'e Karşı: Adaletin Şafağı" (Batman vs Superman: Dawn of Justice) filminin prömiyeri New York'ta yapıldı.
Radio City Music Hall'de gerçekleştirilen filmin prömiyerine, Ben Affleck, Henry Cavill, Harry Lennix, Amy Adams, Jesse Eisenberg, Will Smith ve John Corbett gibi ünlü Hollywood yıldızlarıyla birlikte THY Yönetim Kurulu Başkanı İlker Aycı da katıldı.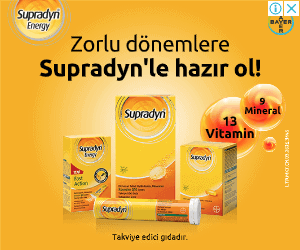 Gazetecilere açıklama yapan sinema oyuncusu Affleck, film için her gün sabah 6'da spor salonuna gittiğini, "süper kahraman" olmak için bunun gerekli olduğunu ifade etti.
Frank Miller'ın 1986 tarihli çizgi romanından uyarlanan filmin başrollerinde Oscar ödüllü oyuncu Ben Affleck "Batman" (Bruce Wayne) ve "Man of Stell" filminin yıldızı Henry Cavill ise "Süpermen" (Clark Kent) rolüyle yer alıyor.
Batman ile Superman'in karşı karşıya geldiği filmde, THY uçağı ve uçaktan bir sahne de yer alıyor.
Filmin prömiyeri için 51. sokak ile 5 ve 6. caddeler arası trafiğe kapatılırken, yoğun güvenlik önlemleri de dikkati çekti.